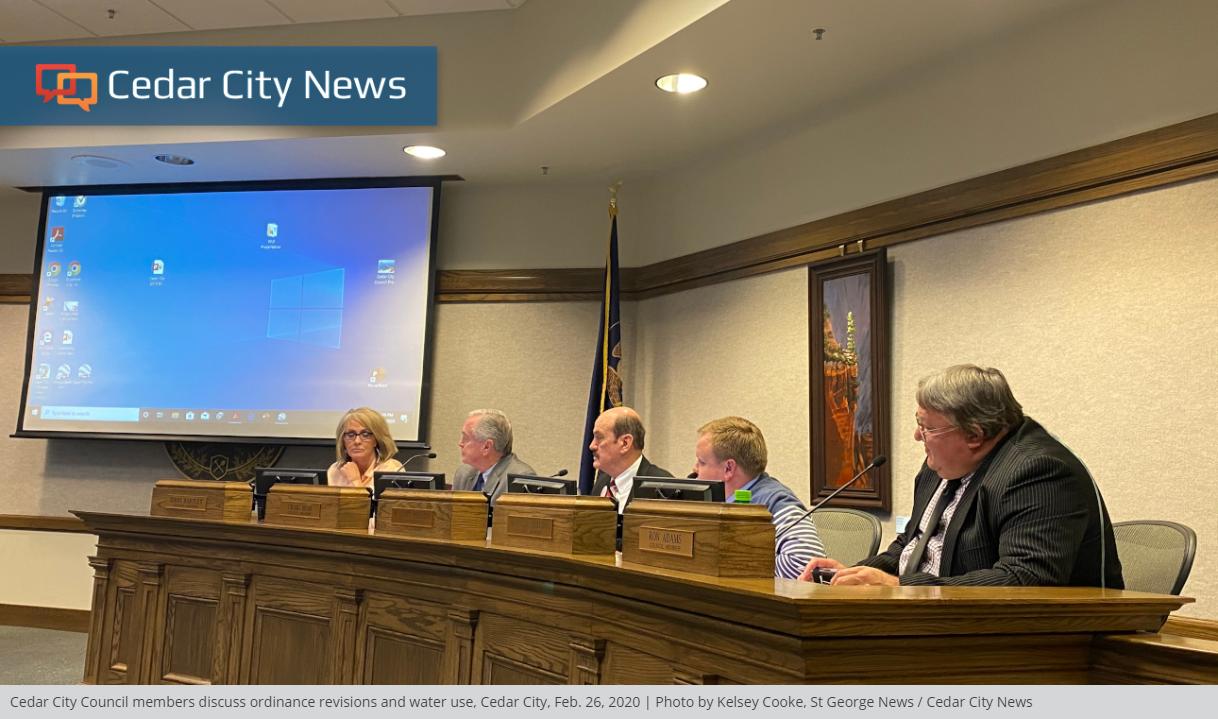 ---
CEDAR CITY — During Wednesday's Cedar City Council meeting, the council approved a definition for "bedroom" as it relates to calculating parking requirements for housing structures.
The definition was proposed in the form of an ordinance amendment to Chapter 26, Section V, related to parking requirements. The ordinance dictates the required number of parking spaces per bedroom for new developments.
City staff and City Attorney Tyler Romeril proposed the following definition of bedroom be added to the ordinance:
When determining the number of bedrooms for parking calculations only, a bedroom shall be defined as follows: any separate habitable room providing separation for sleeping purposes regardless of proposed use or designation that is a minimum of 70 square feet and a minimum of seven feet in any horizontal dimension that is not common space, a bathroom, closet, hall storage, utility space, kitchen, living room or dining rooms. Bedrooms as defined herein include habitable rooms so designated as a den, study, office, exercise room, sewing room, loft, playroom and other similar designations. In addition, an unfinished basement shall be counted as at least one additional bedroom.
Romeril explained the motivation for proposing this definition during the meeting, citing a few development plans.
"These are just a couple examples where it looks like some people are taking advantage of a deficiency in the ordinance," he said. "As staff, we've seen that, and we presented what we believe is a fix to that deficiency."
Councilman Tyler Melling said he feels despite the possibility of a deficiency in the ordinance, he would be inclined to vote against adding the definition.
"Despite the skirting of these ordinances, there is sufficient parking, but people are still parking on the street," Melling said. "I'm inclined at this point to vote no on the revision. I do think it's important to close this loophole, but I would like to, regardless of how the vote goes, to keep the discussion open and find more ways to make more fine-tuned our parking requirements process."
Councilman Ron Adams said he felt the revision read well, despite it being difficult to address all possible circumstances.
Councilman Scott Phillips also expressed being in favor of the revision and proposed a motion to approve it.
"I think it's a step in the right direction to give the staff the tools it needs to try and work through any development in an open and honest manner with developers," Phillips said. "I do belive some of our parking calculations should be revisited, and we could look at those at another time, but for the purposes of this, I think the ordinance reads the way it should, and I appreciate staff's work on it."
The amendment passed 4-1.
---
Source: Saint George News
Written by Kelsey Cooke