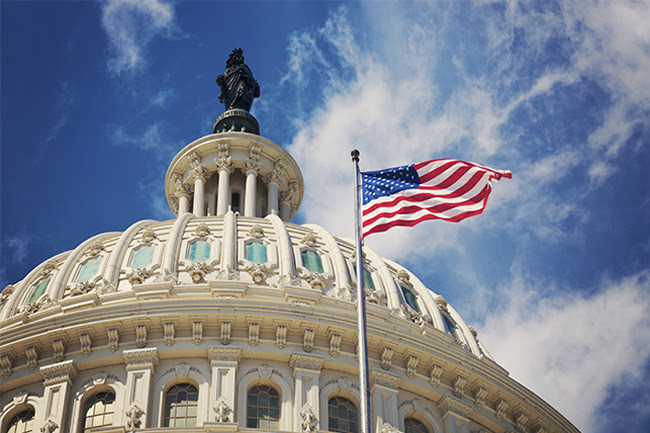 ---
Congressional leaders struck a deal Sunday on a nearly $900 billion coronavirus relief bill that will bring a new round of support to millions of Americans before year's end.

The agreement contains many priorities championed by NAR, including rental assistance, a fresh round of funding and simplified forgiveness for SBA loans, and more direct payments to Americans.

"Through this bill, our members will continue to have access to unemployment and small business assistance. But perhaps one of the biggest wins is rental assistance, which we have fought hard for since the last major COVID-19 bill was passed in April. It will bring instant relief to both mom-and-pop property owners and American families in danger of going over a financial cliff at the end of the year," says Shannon McGahn, chief advocacy officer for NAR.

"While this bill hit more traditional political obstacles than the ones passed earlier this year, it was always a must-pass bill," McGahn says. "One in five of our members took out a PPP loan. We made sure that Congress knew these items were critical to America's 1.4 million REALTORS® and the economy as a whole."
Specifically, the agreement reportedly:
Provides a new round of direct stimulus payments of $600 to most Americans including dependents
Extends all unemployment assistance, including the Pandemic Unemployment Assistance (PUA), through April 19, 2021, with a $300 weekly boost in payments through March 14.

Unemployment benefits are extended to the self-employed

Provides an additional $284 billion for Paycheck Protection Program (PPP) loans and $20 billion for Economic Injury Disaster Loans (EIDL) grants

Allows certain eligible businesses to receive a second PPP loan
Creates a simplified forgiveness process for most PPP borrowers
Allows for deductibility of business expenses paid for with PPP funds

Provides $25 billion to the states through Sept. 30, 2022, for rental assistance and allows landlords to apply for funds on behalf of tenants

Includes payments for rent in arrears as well as utilities and other expenses related to housing
Extends federal eviction ban through the end of January

Provides $7 billion to states for broadband expansion, including $300 million for rural broadband
Provides new money for schools and vaccine distribution
Congressional leaders will begin consideration of the agreement Monday alongside a $1.4 trillion spending bill to fund the government through September 2021.

The government funding bill reportedly contains several items of importance to NAR, including:

Extension of a group of tax breaks known as tax extenders, some permanently or for multiple years
Increase in fair housing funding
Two-year expansion of the business meals deduction
Extension and expansion of the Employee Retention Tax Credit
Permanent extension of the Section 179D deduction for energy efficient commercial buildings, with some enhancements
Five-year extension of the mortgage debt forgiveness exclusion
Expansion and improvement of the Low-Income Housing Tax Credit

Watch nar.realtor/coronavirus for updates.