You have the basics of recycling down. You may think there is no more that you can do, but there is!
Find recyclable items that may not be making it to your cart and take advantage of drop-off options to maximize your recycling efforts.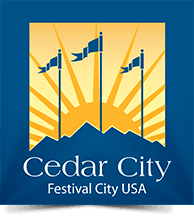 Binnies
"Binnies" for residents to drop off recyclables have now been placed in five convenient locations around Cedar City. The recyclables are picked up from the "binnies" by Washington County Waste Management.
Drop Off Locations
- Home Depot
- Soccer Field Parking Lot (685 North - West Side of Cemetery)
- Cedar Middle School
- Canyon View Middle School
- SUU Tennis Courts (1025 W. 200 S.)
- Smith's (633 S. Main Street)
Recycling Links
Robinson Recycling - www.cedarcityrecycling.com