Parks & Outdoor Facilities
The Parks and Outdoor Facilities Department is committed to healthy lifestyles and enriching the quality of life through exceptional parks and facilities.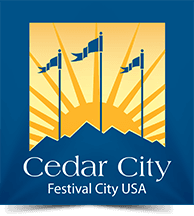 Pavilion Rentals
Parks & Facilities
Lost & Found
If you have lost anything at any of the city owned parks, check the lost and found at the Aquatic Center located at 2090 W. Royal Hunte Drive, 435-865-9223.
Trails
The multi-use trail system is available to walkers, hikers, runners and bicyclists. Residents are encouraged to take advantage of this great natural resource, which is available so close to home.
Trails Map
However, if you are looking for more of a challenge or just want to enjoy a scenic hike in the middle of a red cliffs canyon. There are some
amazing unpaved trails
nearby sure to satisfy any outdoor's enthusiasts for hiking.